There are many high speed internet providers available in the United States, offering service in even the most remote corners of our country. But only a few states can boast the fastest internet in the US.
Here's our list of the top 10 states with the fastest high speed internet. Did yours make the cut?
How do you decide what states have the fastest internet?
The internet speed you see here is based on averages from internet providers that service customers in locations across different states. While we've researched multiple sites and used our own information from our internet provider search tool, the primary source of our data for this blog post comes from the Speedtest Global Index rankings.
Another note: The download speeds within these states primarily come from major metropolitan areas. As such, most of the cities with the fastest WiFi in America (another list we did) call these states home.
Finally, to help you find the best internet provider near you, we'll share a list of high speed internet providers in each of these states.
What is the average internet speed in the United States?
The average internet speed in the US is 86 Mbps as of 2021. This is double the speed of the prior year's internet, marking a pretty intense increase.
This average speed includes states that range from 30 to nearly 200 Mbps. Surprisingly, the United States still has numerous locations with slow or no internet. As of 2019, about 2% of all homes continue to use dial-up connections. This issue primarily comes from the availability (or lack thereof) of high speed internet providers.
You can potentially change this in your town by having numerous people express interest in higher speed providers. Enough calls might make high speed internet providers realize a potential profit for them in an area.
The 10 states with the best high speed internet providers
Here's a quick summary of the 10 states we will be highlighting today. The speeds you see are averages for each state. That means that, on higher-tiered internet plans, it's very likely that you'll be able to find home internet that easily exceeds these local averages.
New Jersey

: 195 Mbps

New York

: 179 Mbps

Rhode Island

: 173 Mbps

Maryland

: 170 Mbps

Delaware

: 170 Mbps

Massachusetts

: 168 Mbps

Connecticut

: 165 Mbps

Texas

: 164 Mbps

California

: 163 Mbps

North Carolina

: 161 Mbps
1. New Jersey
New Jersey, otherwise known as The Garden State, is known for its long history. Being the third state of the United States, it's full of national landmarks and places to see.
The state's small size and dense population give it a distinct advantage over others on this list. The result is that New Jersey has the fastest speeds and the best high speed internet providers.
The other part of this comes from New Jersey being such a desirable place to live. Beyond its deep history, you can go skiing, surfing, and numerous outdoor activities throughout the state.
Because of its dense population, the list of internet providers by address is deep. Regardless of where you live, you'll most likely have your pick of more than 10 providers per location. Housing the fastest internet providers in the country makes it the quickest state on this list - at least in terms of WiFi connections.
2. New York
With over 20 million people, New York is the place to be. New York is also a relatively small state, providing dense populations. The result is many citizens demanding the best out of their internet.
Being the fourth most populous state, New York has almost anything you can imagine. Dreams of young people wanting to move to New York City have been around for a while. The romanticism of the state makes it a very desirable place to live.
Legendary cities like Brooklyn and Queens also exist alongside glimmering Manhattan. There's no shortage of history and stories on every street. Given the state's modern internet infrastructure, you can find hotspots from your favorite service provider anywhere, as well as home internet options that include every type of internet service.
The New York internet service industry also has more total providers than New Jersey. Higher populations can make it difficult to increase averages; therefore, New York is number two on our list.
3. Rhode Island
Rhode Island might be the smallest US state, but it has some major cities and a huge population. As another East Coast state, Rhode Island is in a very desirable location. With 400 miles of coastline, plenty of beaches make this a great place to live.
Rhode Island has numerous museums spanning a deep and involved culture. Sites like The Elms, The Marble House, and the RISD (Rhode Island School of Design) Museum are proof of this. Rhode Island is also a popular spot for sailing.
The tiny state supports numerous large cities, supporting a diverse population. There are plenty of hotspots in town, ensuring you can get an internet connection virtually anywhere. This is another place where internet providers are plentiful.
4. Maryland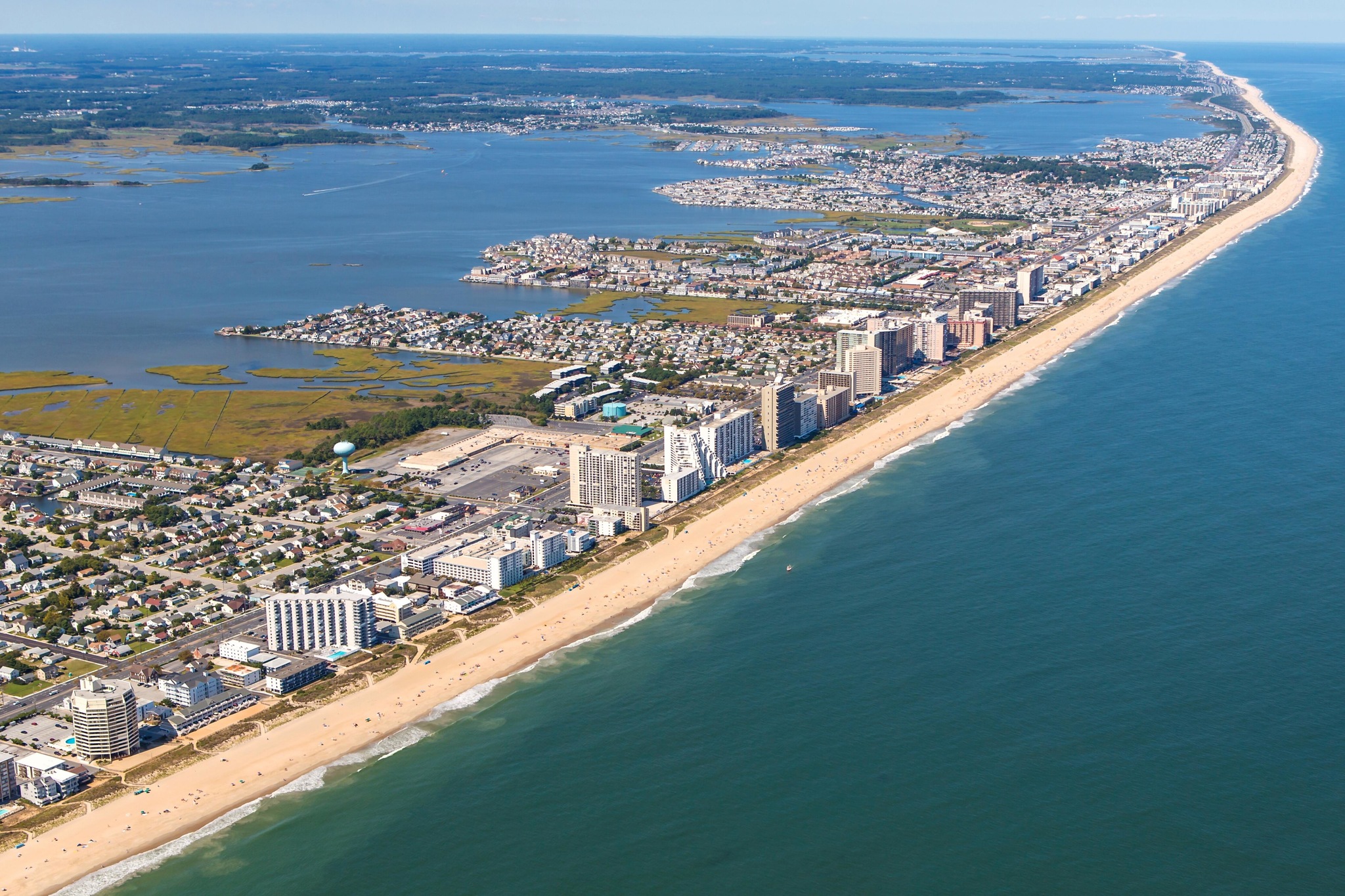 Maryland is best known (by outsiders) by the Chesapeake Bay and blue crabs. As one of the first 10 US states, Maryland is another one of those locations with a deep history. So if you are looking for a culture-rich, well-connected state to call home, this list is thick with options.
What gives Maryland the high average internet speeds with the best high speed internet providers comes from being deep in the aerospace industry. The NASA Goddard Space Flight Center and National Oceanic and Atmospheric Administration are here. Given that these places use a lot of data, high speed internet providers and fiber optic options are akin to water and air.
Like other East Coast states on this list, Maryland is a desirable, modern, fast-paced place to live. Baltimore alone is known to be one of the most beautiful places in America. It is known as the Charm City, and does live up to its name. It's also the birthplace of the "Star Spangled Banner" and many other parts of our country's early history.
5. Delaware
Delaware is another tiny state located on the East Coast. Delaware is the sixth least populous state, clocking in at just under one million people. Delaware is also the first state to ratify the United States constitution.
Despite having a lower population, Delaware attracts powerful entities. In fact, it is a corporate tax haven, so a lot of people like it because they pay lower taxes. Because of this, there's a lot of money flowing through Delaware, even with a lower population.
Delaware has a strong tourism industry too, making an estimated three billion dollars. Put simply, it is a great place to do business and live, given the sites to see. Another cultural hotspot, those who love history might find themselves drawn to the region, and the state's unique charm may keep them here. For transplants and locals alike, the high speed internet providers will help make sure Delaware keeps you connected with fast WiFi.
6. Massachusetts
The Commonwealth of Massachusetts is another state known for its deep history. It is best known for the famous story of the Pilgrims of the Mayflower, something American history prides itself on. The desirability of the location also has given it a consistent population rise of about 7.5% from the 2010 to 2020 periods.
In 2018, Massachusetts had the top-ranking education system among all 50 US states. Housing 121 higher education institutions (including Harvard) means an ongoing demand for the best high speed internet providers. The state focuses heavily on education, biotechnology, health care, and information technology.
The state also is relying more on its tourism sector, creating ample employment opportunities. Given the consistent growth in Massachusetts, it's an incredibly desirable place to live. And, with an ever-growing population and world-class higher education options, faster high speed internet is always in high demand.
7. Connecticut

Connecticut follows the trend of New England states with fast high speed internet providers and some of the fastest internet in the US. Connecticut has a deep culture, being the fifth state in the United States. The cost of living is also (surprisingly) pretty reasonable, with median home prices coming in at around $260,000.
Connecticut also is one of the top states when it comes to education. Its educational resources include the well-known Yale University, but there are many more options. You'll find that higher education is often associated with abundant high speed internet providers.
The high internet speeds might be great for online gaming and fast downloads. But the appeal of Connecticut comes from its things to do. Compared to surrounding states, it's a great combination of affordability and activities.
8. Texas
Texas is a massive state. And everything is allegedly bigger here. When it comes to the Texas internet service industry, that holds true with nearly 200 internet providers. It's also the first state on this list to break the East Coast's claim on the fastest high speed internet providers. But with 30 million residents (and potential internet purchasers), this is the second-largest US state by both area and population.
Most of the fastest high speed internet providers in Texas are focused in the large population centers. So some of the best internet providers in Houston, Dallas, and Austin might not be available in rural areas. But average speeds offered by the high speed internet providers in these cities are enough to keep the entire state at the top of this list.
Texas's moniker, the Lone Star State, comes from its former independent status. With diverse landscapes and a vast range of lifestyles, there's plenty to see in Texas. It just so happens that you can also find some of the fastest high speed internet providers here too.
9. California
California has nearly 40 million people, making it the largest state in the United States by population. Most of these residents can be found in Los Angeles (about 18 million) or San Francisco. Home to the City of Dreams, many aspiring stars and start-up entrepreneurs migrate to California to make it big.
You would think that more population means more speed demand. However, California doesn't often talk about its rural locations (which decreases the state's overall average WiFi speed averages). Beautiful, small-town environments, towering mountain ranges, and vast, empty deserts exist between the major epicenters of California, making this truly a state with a little bit of everything.
Overall, California has unlimited things to do and an explosive $3 trillion economy. While California has a higher than the average cost of living, ambitious individuals can find infinite reasons to move out here. This state has you covered if you are a dreamer looking for some adventure and rocket-fast high speed internet providers.
10. North Carolina
North Carolina reminds us that the East Coast is still the top region in the US in terms of the fastest high speed internet providers. As a desirable place to live, North Carolina has a decent cost of living and numerous activities. It also has countless metropolitan areas to balance out outdoor activities.
Nonprofit arts and culture are profound, providing North Carolina with $1.2 billion in revenue. There's plenty to do downtown with deep cultural hubs and strong roots in history. It helps that you also get a good chunk of beachfront property.
North Carolina is a very middle-ground state compared to others. It offers a great combination of shopping, activities, and the first public university. When appealing to many tastes, North Carolina is a pretty great place to live.
States with the slowest internet speeds
Now for the other end of the speed spectrum. Though many of these states still have reliable high speed internet providers that service the people that live there (especially in cities), speeds are notably slower overall. Many of the states are simply dominated by small towns, where options might be limited to only one or two satellite internet providers.
Here's a list of some of the slowest US states when it comes to WiFi speeds:
Mississippi

: 30 Mbps

Nebraska

: 39 Mbps

Wyoming

: 40 Mbps

Alaska

: 40 Mbps

West Virginia

: 41 Mbps

Vermont

: 41 Mbps

Arkansas

: 42 Mbps

Louisiana

: 42 Mbps

New Mexico

: 44 Mbps

Iowa

: 44 Mbps

Oklahoma

: 45 Mbps
Finding high speed internet providers by address (in any state)
When finding high speed internet providers, it's best to start by understanding your speed needs. You can do this by using the InternetAdvisor Internet Speed Wizard.
The speed wizard asks you a series of questions related to your household. Using that information, you can better define your minimum needs for internet speed.
After entering your zip code, it will provide you with a list of internet service providers in your area.
So regardless of whether or not you live in one of the US states or cities with the fastest internet, InternetAdvisor can help you find a quality high speed internet provider near you.